Winter Hours
Sunday
Sun
9am-2pm
Monday
Mon
Closed
Tuesday
Tue
Closed
Wednesday
Wed
11am-8pm
Thursday
Thu
11am-8pm
Friday
Fri
11am-9pm
Saturday
Sat
9am-9pm
Specials
$1 Off Appetizers & Tap Beer Specials
Wed–Fri | 4:30–6 pm
Gift Cards Now Available
Good towards Restaurant Purchases and Event Tickets
Visit us or call 715-268-4500 to learn more
Farm Table Restaurant
Farm Table Restaurant, located in downtown Amery, works to bring local farm produce and proteins direct to consumers. As the tangible output of farmers who build soil health and respond to each season, Farm Table offers a unique experience on each plate -- every day, week and month. Our menu is the living expression of an incipient food culture -- from Cosmic Wheel Cheese to Blackbrook baby spinach to Chickadee Hills Farm pork. We work with what comes in off the land, knowing it is grown here, in living soil, true to the season, and that we all benefit when a community can feed itself well. Visit us soon and learn more about how soil, seasonality and craft cooking make a difference. And cheers on that.
Farm Table's Commitment to Local Food
Delicious and healthy food comes from living, well-mineralized soil. Farm Table purchases from small farms that utilize sound ecological practices, including USDA Organic certification whenever possible. We do not serve food from genetically modified seed (GMOs). Our selection criteria prioritizes local and organic food first; small regional organic farms second; distant organic food third. We aspire to a menu that is free from industrial chemicals, rich in vitamins, minerals, and enzymes, sourced fresh from local farms, bearing the USDA Organic label. Farm Table Restaurant is working toward a sourcing system that purchases 70% or more of its ingredients locally during peak season. We also preserve produce in summer, pickling and freezing, for use as winter menu items. Local farms keep traditional storage crops -- cabbage, carrots, potatoes, onions and winter squash -- cellared, helping Farm Table pursue it's goal of serving local foods all year round.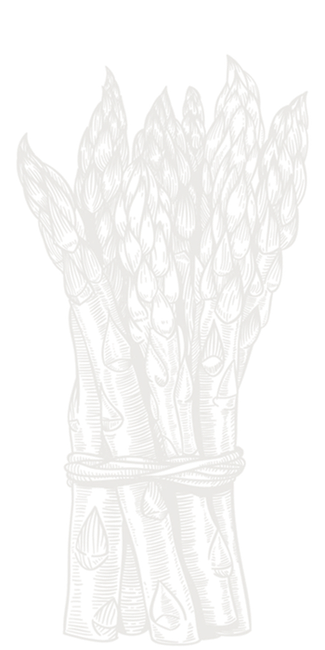 Donate
Farm Table Foundation is building a place-based food system in western Wisconsin, one that holds these values dear: how we farm matters, connecting with local producers creates joy and meaning, eating fresh food brings nutrition and health, learning keeps us engaged, and all of this fosters community, ecology and a resilient local economy.
We can turn the imperative of food into an exploration of place, a journey to the heart of each season, a discovery of self — creating passion for what the land and community offers.
Help grow this place and these values. Donate your time or money and make our efforts stronger. We need your support and enthusiasm.
Please give what you can.
To make a tax-deductible donation, please use the form below.
Stay Informed
Sign up to stay informed of news and events!